NASBP Spotlight Series – Conversations with Surety Industry Leaders – Part 2
The success of the surety industry depends upon experienced leadership, operational discipline, and effective relationship management. In 2021, NASBP will present The Spotlight Series, offered as part of our Virtual Seminar programming. Through panel discussions moderated by Past Presidents of NASBP, Surety Industry leaders will share their perspectives on an array of topics with conversations that will go beyond the 'state of the industry', and which will introduce personal perspectives of several leaders of one of the most highly performing business sectors in the risk industry.
The second installment of the Spotlight Series will take place on June 9, 2021 at 2:00 Eastern time, participants can expect a deep dive into issues related to construction surety. This session will feature Michael Gross, Vice President Contract Surety and Field Operations, CNA Surety, Fran McGrath, Senior Vice President, Chief Credit Officer-Contract, Liberty Mutual Surety, Alan Pavlic, President & COO, Old Republic Surety, and Mark Munekawa, Senior Vice President - Surety, Woodruff Sawyer (Moderator).
Mark Munekawa (Moderator)
Senior Vice President - Surety
Woodruff Sawyer
Markhas strategic and operational oversight of Woodruff Sawyer's Surety services,which are focused on assisting clients to build and maintain the best possiblesurety program. He specializes in consultation and financial planning toenhance clients' overall credit relationship with sureties, negotiation ofterms that maximize clients' credit and capacity, and evaluation of sureties'financial capacity. He also leads the team of dedicated surety account managerswho assist in bid selection, contract delivery systems, subcontractorprequalification, and contract and bond form reviews.
Mark has more than 20 years of surety underwriting experience and has managedproduction offices in the Bay Area for several major surety companies. He has abachelor's degree in economics and an MBA from San Francisco State University,and serves on the board of directors, and is on the Ethics, Commercial Suretyand Membership committees of the National Association of Surety Bond Producers.He joined Woodruff Sawyer in 2001.
$i++ ?>
Mike Gross
Vice President
CNA Surety
Mike Gross, a Vice President at CNA Surety, is in charge of all underwriting and field management for half of the United States. He also assists in underwriting the CNA Surety International book of business. Mike has served in various underwriting and leadership roles in both the field and in the Home Office throughout his 36 year career, the last 22 years with CNA Surety in Chicago. He has volunteered his time with numerous organizations throughout his career, serving as a member on committees and boards of contractor oriented organizations, including the Association for Improvement of American Infrastructure, Association of General Contractors, Road Builders, and Construction Financial Management Association. Mike received the Chartered Property Casualty Underwriter (CPCU) designation in 1992.
$i++ ?>
Francis J. McGrath
Senior Vice President, Chief Credit Officer-Contract
Liberty Mutual Surety
Fran McGrath is Senior Vice President, Chief Credit Officer-Contract for Liberty Mutual Surety (LMS). He has management responsibility for US Domestic Contract Surety Underwriting and Subcontractor Default Insurance product lines. During his 25 years with LMS, his leadership responsibilities have also included serving as Chief Underwriting Officer-Contract, Chief Financial Officer and Manager Shared Services (Claims, Legal, Actuary, Operations, Finance and Construction Consulting Services).
Fran is a forensic Certified Public Accountant, Certified Fraud Examiner and Chartered Global Management Accountant with over 38 years of financial and business experience, including 35 years specializing in construction and surety, acquired in both public accounting and private industry. He received his accounting degree from LaSalle University in 1982 and is a member of the Pennsylvania and American Institute of Certified Public Accountants and the Association of Certified Fraud Examiners.
$i++ ?>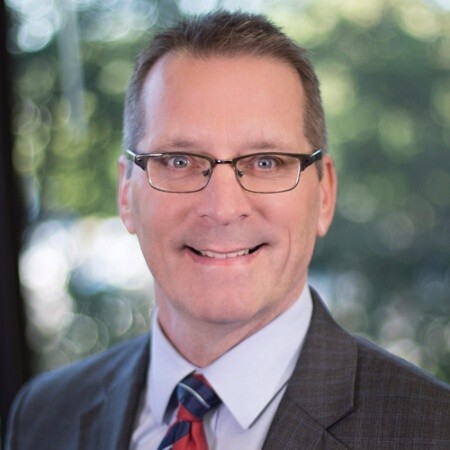 Alan Pavlic
President, Chief Operating Officer
Old Republic Surety Company
In his role as president and chief operating officer, Alan is involved in all aspects of Old Republic Surety's operation. Working with input from the leadership team, Alan makes key decisions that result in consistent underwriting profit. Alan joined ORSC in 2005 as senior vice president of claims and general counsel. Alan began his career in 1985 with F&D. Alan received his Bachelor of Political Science from Albion College and his Juris Doctor from Michigan State University.
$i++ ?>

See your success with Old Republic Surety. Success can come from a ferocious appetite to win. Strength helps too. Choose a surety partner with the character to win. We write bid bonds, performance & payment bonds and maintenance bonds in all 50 states. Responsive, Reliable, Respected - Old Republic Surety.
Key:

Complete

Next

Failed

Available

Locked
Virtual Seminar Recording
Recorded 06/09/2021
Certificate Of Attendance
No credits available | Certificate available
No credits available | Certificate available