Price Escalation, Inflation, and the Post-Pandemic World: Impacts to the Surety
For the construction industry and the related surety industry, the last three years have presented both significant challenges and major opportunities. The COVID-19 pandemic cast a threatening shadow in early 2020, but did not lead to the enduring recessionary conditions many feared. Supply chain and labor market disruptions, and increased government spending in response to the pandemic, combined to spur inflation to levels not seen since the 1980's.
This presentation will focus on price escalation and inflation impacts to the surety when a project goes into claims. Hear from the perspective of a claims professional, attorney, and engineer on the impact of price escalation and inflation, as well as some important lessons that they learned along the way.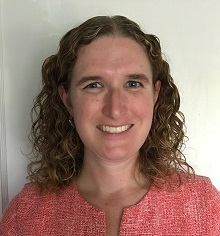 Melissa Rice
Executive Specialist
Crum & Forster
Melissa Rice is an Executive Specialist at Crum and Forster handling contract surety claims. Melissa graduated from Cabrini University in Radnor, Pennsylvania with a Master of Accounting. She is also obtained her bachelor's degree in History and Secondary Education Certification at Muhlenberg College in Allentown, Pennsylvania. In her spare time, Melissa enjoys gardening and spending time at the beach.
$i++ ?>
Melissa Lee
Principal
Manier & Herod
Melissa Jane Lee is a principal with Manier & Herod practicing primarily in the areas of surety law, construction law, and general insurance coverage and litigation. In 2007, Ms. Lee graduated magna cum laude from the Honors College at Clemson University in Clemson, South Carolina, where she received a Bachelor of Science in Political Science. Ms. Lee received her Juris Doctor, summa cum laude, from the University of Tennessee College of Law in 2010.
Ms. Lee is a construction surety lawyer and has represented numerous clients with respect to every aspect of surety law, including takeovers and relets, bond claim analysis, bankruptcy matters and litigation in various courts in the Southeast. Ms. Lee also represents clients in matters involving general construction law and miscellaneous surety bonds. Ms. Lee has the unique perspective of being both a litigator and a transactional attorney, having both courtroom and arbitration experience and having represented clients in large scale workouts. Additionally, Ms. Lee assists insurers with preliminary coverage analysis and coverage dispute litigation involving a variety of insurance policies, from commercial general liability policies to fidelity bonds. Ms. Lee is a member of the American Bar Association, Tennessee Bar Association, Nashville Bar Association and is active in the Surety and Fidelity Law Committee of the Torts, Trial & Insurance Practice Section of the ABA. Ms. Lee is a frequent speaker at industry conferences and is currently Vice-Chair of FSLC's Construction Law Subdivision. Ms. Lee is a graduate of the TIPS Leadership Academy and has been recognized as a "Rising Star" in the area of insurance coverage by Mid-South Super Lawyers, a Thomson Reuters business, since 2013.
$i++ ?>
Elizabeth Paquet
Construction Management & Surety Consultant
Beacon Consulting Group
Elizabeth Paquet joined Beacon Consulting Group's team in 2019. With more than 20 years of construction industry experience and a Master's Degree in Construction Management from Steven's Institute of Technology, Elizabeth's background and deep industry knowledge have made her an invaluable member of Beacon's Construction Consulting team.
Elizabeth's experience in the construction industry goes back to her early teen years when she started working part time at her father's firm M.J. Paquet, Inc., a construction company specializing in complex heavy transportation projects for the public and private sector. During her high school and college years, Elizabeth started working full time during school breaks as an administrative assistant and intern at the company where she played an active role helping to support and manage large highway / infrastructure projects. During that time, Elizabeth learned about all aspects of bidding on, managing, and completing large construction projects, including both the business and technical aspects.
After spending several years working in the family business, Elizabeth started up her own firm, Empco Contracting, Inc., based in Haworth, NJ. The company took on numerous projects, grew to employ more than 25 people, and solidified Elizabeth's knowledge of all aspects of the construction business. After running Empco for more than six years, Elizabeth took on progressive roles at other construction companies. She served as Director of Operations at a regional Contracting / Construction Management company and then as Manager of Purchasing, Project Management & Project Coordination at another construction company based in Northern NJ, focusing on bridge construction, rehabilitation, and other heavy construction projects.
$i++ ?>

See your success with Old Republic Surety. Success can come from a ferocious appetite to win. Strength helps too. Choose a surety partner with the character to win. We write bid bonds, performance & payment bonds and maintenance bonds in all 50 states. Responsive, Reliable, Respected - Old Republic Surety.
Key:

Complete

Next

Failed

Available

Locked
Price Escalation, Inflation, and the Post-Pandemic World: Impacts to the Surety
Select the "View On-Demand Recording" button to begin. | 60 minutes
Select the "View On-Demand Recording" button to begin. | 60 minutes
Certificate of Attendance
No credits available | Certificate available
No credits available | Certificate available